Great

Rates! Monthly Payments Available
Click Quote Button or Call 855-201-8934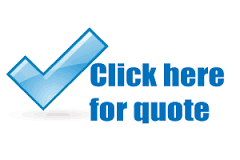 Commercial vehicle liability insurance is mandatory in all U.S. states. Getting the right amount of liability protection in place will help you to protect your assets in the event of an accident. It is important to know that your personal auto insurance won't cover your vehicles for business use. So,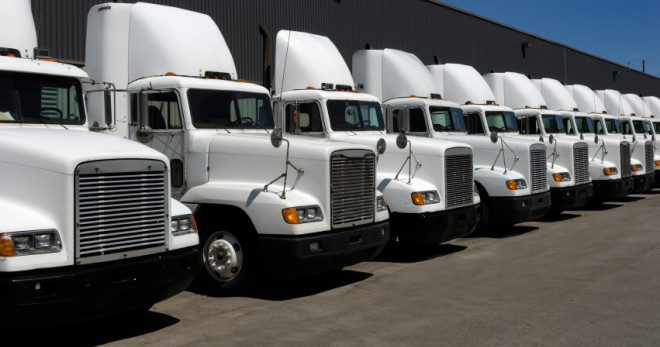 whether your business has one vehicle or a fleet of buses, vans or dump trucks, be sure to get adequate liability coverage. Your business is liable for accidents that you or your employees may cause; liability insurance will protect your company from a resulting liability claim or lawsuit.


We have years of experience and a dedicated staff with significant knowledge and understanding relating to the trucking industry. We know how to develop and maintain insurance and risk management programs that are comprehensive and cost effective.
Dedicated service and knowledge has kept our clients feeling secure about who is handling their insurance needs. We know that different businesses have different commercial vehicle insurance needs. By offering flexible policies from various insurance carriers, we provide you with assurance that your policies are the best available in today's market.
Consider different insurance requirements when setting up a business. Tractor-trailer insurance is offered for trucking companies with trucks in operation or independent truck drivers. The insurance provides coverage regardless of fleet size.
Understanding Commercial Truck Insurance
Commercial truck insurance is an insurance product developed for all trucking needs. At the very least, it offers primary liability and extends that to other specific coverages. Primary liability is a federal requirement and is required for every licensed trucker. It covers personal injury and property damage caused by your truck. Should you want a bit more coverage, consider a policy that offers general liability. It will protect your business against lawsuits or libel and false advertising claims. Depending on your state or area of operation, general liability might be required by law for you to operate your trucking business.
Commercial trucking insurance is vastly superior to commercial auto insurance, targeted towards lifestyle truckers who run small trucks for personal use or small business needs. Trucking carries more risks, and a simple commercial auto policy would be grossly insufficient. The FMCSA has stringent requirements on insurance and may not permit your operations without coverage.
Coverage
Commercial truck insurance companies offer policies that cover these incidences in part or whole:
Bodily harm: If a person is injured by your truck in any way, they are covered for their medical bills and resulting lawsuits.
Property Damage: If your truck damages other people's property, the policy will cover repair or replacement costs.
Driver Incidents: If the driver causes damage to property at the delivery location, the insurance will cover the damage.
Slander and False advertising: If you advertise your brand publicly, the policy will cover slander or false advertising lawsuits.
Exceptions
Commercial truck and trailer insurance with general liability coverage while comprehensive has few limitations. It does not cover:
Non-truck vehicles.
Damage to your trucks.
Driver injuries. The policies are meant to protect other people. You might be protected if you get owner-operator truckers insurance. If you employ drivers for your trucks, they will be covered under worker's compensation insurance.
Loss of cargo.
Loss of product through faulty refrigeration.
Loss of income following an accident.
Thankfully, there are more diverse insurance offerings given on top of the primary and general liability ones. They include:
Physical damage cover: For when your truck or equipment is damaged after an accident or other disaster. The basic policy covers collisions, while the comprehensive cover insures against vandalism, fires, theft, and falling objects.
Motor Truck Cargo Cover: To insure your commodities in case of an accident, adverse weather event, or other calamities.
Bobtail/ Non-Trucking Insurance- To cover your tractor or truck when it is not hauling a trailer. It ensures your truck is protected before pickups and after drop-offs.
Uninsured/Underinsured motorist cover- To protect you in case of an accident with a motorist who has little to no insurance cover.
Reefer Breakdown Cover- To protect your refrigerated goods against cooling system defects or loss of cargo.
Please contact TWFG Insurance at 713-388-6681 to receive a free quote today.