Short-Term Truck Insurance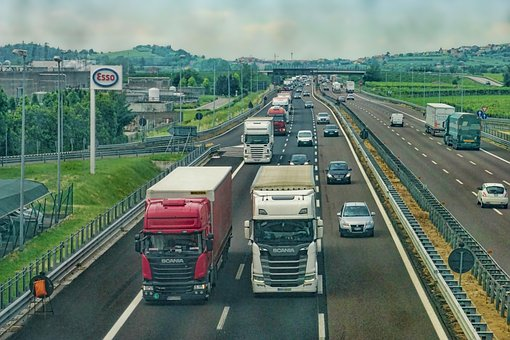 A short-term truck insurance policy is issued to truck operators to cover them from the risks and the damages that occur in a specified time. The short-term insurance policy offers you and the trucker a unique benefit lasting 30 days.
It is a restrictive strategy and the cheapest and most efficient solution in the appropriate circumstances. Keep reading this article to learn more about short-term truck insurance.
Why Do You Need a Short-Term Truck Insurance
Short-term insurance is an insurance policy that protects truck owners and operators from risks and damages that may occur in a limited time. The insurance policy is subject to dispatch order; therefore, you are prohibited from engaging in commercial activities.
Thus, short-term insurance indicates that you must wait for the insurance before commercializing your cargo.
As a buyer, what should matter to you is that you should start looking for truck coverage when finding an insurance provider who can guide you and provide the information on short-term commercial truck insurance.
A good insurance company will offer quick solutions to help you do your job fast.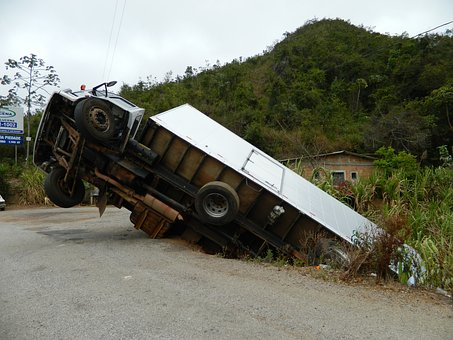 What is the Use of Short-Term Truck Insurance
Foreseeing what will happen to your truck can be difficult if you start with the trucking profession. There are possibilities that your truck maybe hit or get damaged while parked, or it will hit, and you might need to replace it with short-term primary liability.
For some reason, your vehicle perhaps involved in an accident, and you may need to get it repaired. A temporary truck policy or short-term insurance offers you with;
You can purchase coverage almost immediately online, allowing you to drive your truck off the lot legally.
Complete insurance coverage allows you to purchase one liability insurance or additional coverage to protect your truck appropriately.
A temporary insurance policy allows you to compare long-term insurance coverage over a more extended period, allowing you to collect quotations from multiple firms and find the best bargain.
The short-term insurance policy prohibits you from engaging in any aspect of commerce if the insured, or under a dispatch order, have a load on your truck, laden, a moving cargo for hire, for yourself, or hire.
The temporary policy provides credible insurance coverage for a new truck to move a power unit lawfully. Before establishing permanent insurance, you may go nationwide for truck purchases, maintenance, and after-market applications.
Short-term insurance is acknowledged throughout the transportation industry and is a convenience policy.
Advantages of Short-Term Truck Insurance
After buying a lease agreement of a temporary truck insurance policy, you can legally do transportation power units on the road. You can do it according to the regulations governing the driveway services.
The short-term insurance policy entitles you to various services, including stripping, post-market applications, and other benefits available for commercial vehicle policyholders.
Short-term coverage is an excellent way of establishing a long-term insurance policy. The advantages of a short-term insurance policy are that it is acknowledged.
Upon acquiring the short-term insurance policy, you are free to drive your commercial truck within a given period. Indeed, the short-term insurance policy assists when you get a newly purchased truck on the road without first obtaining a permanent insurance policy.
Short-term insurance coverage is non-trucking liability insurance and a good fit if you are looking for a temporary answer.
What are the Factors that Affect the Pricing of Short-Term Insurance Cost
Short-term insurance is one of the fast-growing industries in the market. One thing in common about short-term insurance is that they are usually roughly 12 months long. The term short-term insurance is most often misunderstood.
When looking for short-term insurance, the following factors should be understood;
The coverage and the coverage terms;
Deductibles
Liability insurance limits
The payment plans.
In case of an event of an automobile-related emergency, short-term trucking insurance is a businessman's and owner operator best friend. Short-term insurance can save a commercial truck driver a lot of money in the long run by reducing the cost of restoring the damages that a catastrophe could cause.
However, short-term insurance is temporary coverage and will not cover a mishap caused by Investing in the best short-term insurance policy is recommendable as it can save you all your hard-earned money in the future.
FAQs
What type of insurance do I need for trucking?
If you are operating a trucking business, you will need several types of insurance to protect yourself financially and comply with legal requirements. The main types of insurance coverage for trucking are liability insurance, cargo insurance, and physical damage insurance. Liability insurance covers damages and injuries that you may cause to other people or property while operating your truck. Cargo insurance covers damage or loss to the goods you are transporting. Physical damage insurance covers damage to your truck caused by collision, theft, fire, or other covered perils. Other truck owners may prefer temporary bobtail insurance. It's important to carefully assess your needs and work with an experienced insurance agent to ensure that you have adequate coverage for your trucking business.
Why is commercial truck insurance so high?
Commercial truck insurance is typically more expensive than personal auto insurance due to the higher risk involved in operating a commercial vehicle. Commercial trucks are typically larger and heavier than passenger vehicles, making them more difficult to maneuver and increasing the likelihood of accidents. Additionally, commercial trucks are often driven for longer distances and more frequently, which increases the risk of wear and tear on the vehicle and the potential for accidents.
What are the 3 types of commercial insurance?
Commercial insurance is a type of insurance designed to protect businesses from financial losses due to unexpected events. There are many different types of commercial insurance policies available, but they can generally be classified into three main categories: Property insurance, Liability coverage, and Workers' compensation insurance.